CSHRM Wins 2013 National Pinnacle Award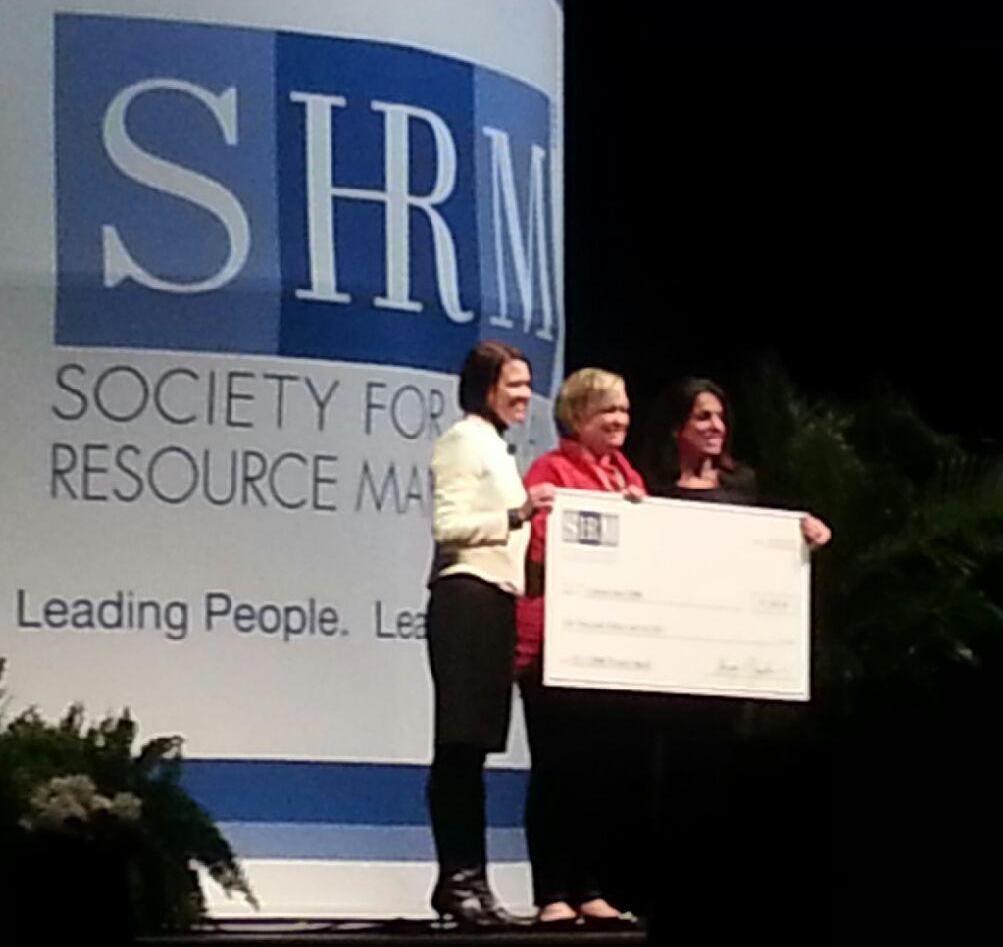 ALEXANDRIA, Va. — The Society for Human Resource Management (SHRM) presented 11 affiliates today with its esteemed Pinnacle Award — the highest honor given to SHRM state councils and chapters for highly notable contributions to the human resource profession. Accepting the award on behalf of CSHRM is Blinda Walker (center) 2014 CSHRM Chapter President.
Created in 1991, the award is the highest achievement SHRM state councils and chapters can attain, and it honors programs that exceed the standard activities of SHRM affiliates in enhancing the creation of effective HR management.
Affiliates from Alabama, Alaska, Arkansas, Indiana, Louisiana, New Jersey, Oklahoma, Pennsylvania, Washington and Virginia were presented with the Pinnacle Award during SHRM's annual Leadership Conference, which ends Saturday, Nov. 23.
"Winners of this award are SHRM affiliates that have shown leadership in the HR profession through innovative and forward-thinking programs," said Henry G. (Hank) Jackson, president and CEO of SHRM. "Their efforts are a testament to our members, HR professionals, and their commitment to aligning people and business strategies. This year's winners offer solutions to timely and real-life challenges facing workplaces today, including the skills gap and helping military veterans return to the civilian workforce."
Winning programs selected received a $1,000 prize, given by ADP Inc., which has sponsored the award for over 20 years.